Moc Chau is located on the northwestern street, famous for its magnificent landscapes, lovely villages along the road with canola, cherry blossoms, plum blossoms. If you have a chance to visit Moc Chau, remember to do these 5 things.
1. See plum blossoms
Plum blossoms are probably considered the most popular tourist attraction in Moc Chau. Coming to Moc Chau plateau, Son La, visitors will admire the pristine white color of plum blossoms. The pristine white plum is more beautiful on a sunny day, because at that time the whole forest seems to be more bright and sparkling than when the fog is covered, so remember to check the weather forecast before traveling to Moc Chau to have a full trip on this occasion.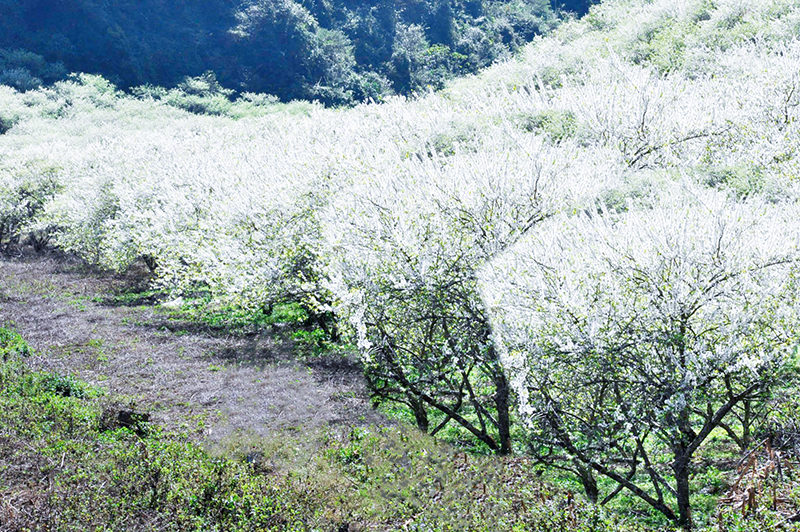 2. Watch the sunrise on the hill
If you have the opportunity to wake up to catch the sunrise in Moc Chau on a sunny day with a lot of fog, you will admire a magical beauty of this plateau. When the sun just emerges, you can see the thin mist like smoke covering a hilly area. The rays of the new day make the mist gradually dissolve, creating beautiful sceneries.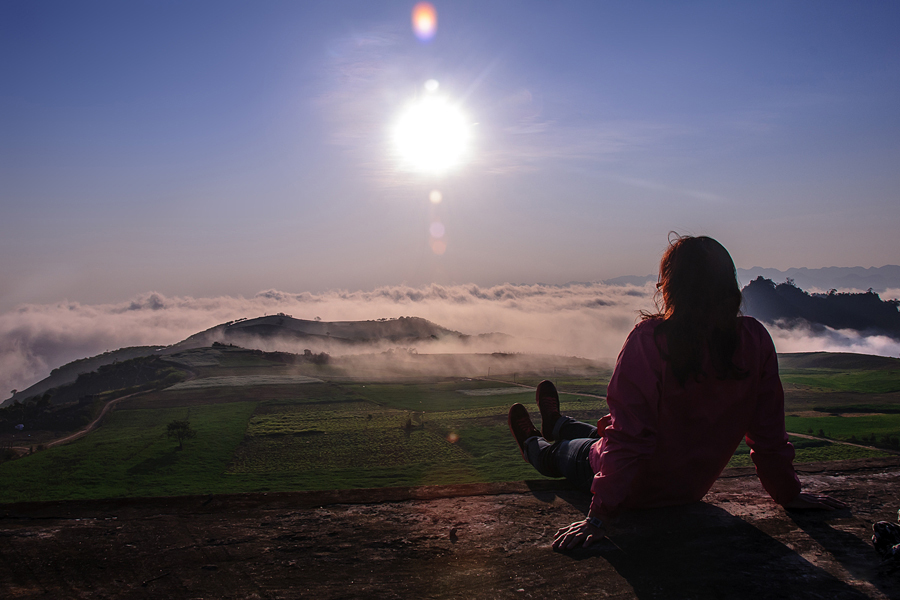 3. Enjoy local cuisine
Going to Moc Chau without enjoying the food will definitely not be complete. Here is some local dishes you should try such as calves, stream fish, buffalo meat and tasty chayote.
4. Visit the villages
There are quite a few copies for you to visit such as Ang village, Phieng Canh, Ba Phach, Long Luong … However, you should only go to one place because generally each village takes a lot of time for you to learn about culture, see everything or simply walking in the wilderness of the Northwestern village.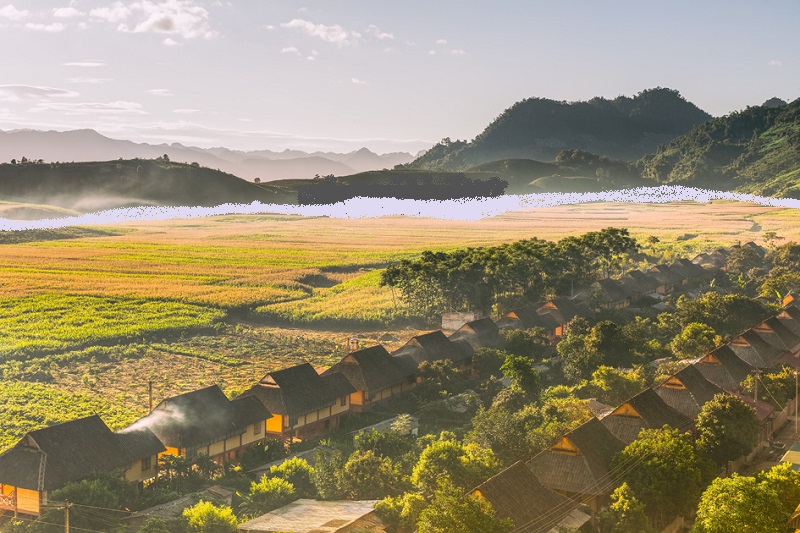 5. Motorbike driving on highland roads
Motorbike is the most suitable means to explore Moc Chau because the distance between places is quite far or it will be inconvenient if you constantly take a taxi or motorbike taxi. The interesting thing is that the roads around town are winding pass or dirt roads to the village, so self-driving will give you a sense of freedom, immersing in nature as much as possible.