The Do Son Hot Air Balloon Festival 2023 will be held in Hai Phong for the first time, on September 16 to 17, 2023 and September 21-24, 2023 at Dam Vuong Park, Do Son District.
The Do Son Hot Air Balloon Festival 2023 is expected to use more than 20 hot air balloons to serve tourists and the public, with the participation of 30 pilots and hot air balloon technicians, from the Vietnam Hot Air Balloon Club.
In particular, coming to the Do Son Hot Air Balloon Festival 2023, visitors will have the opportunity to enjoy the Hot Air Balloon Lantern Night programme, with interesting light effects.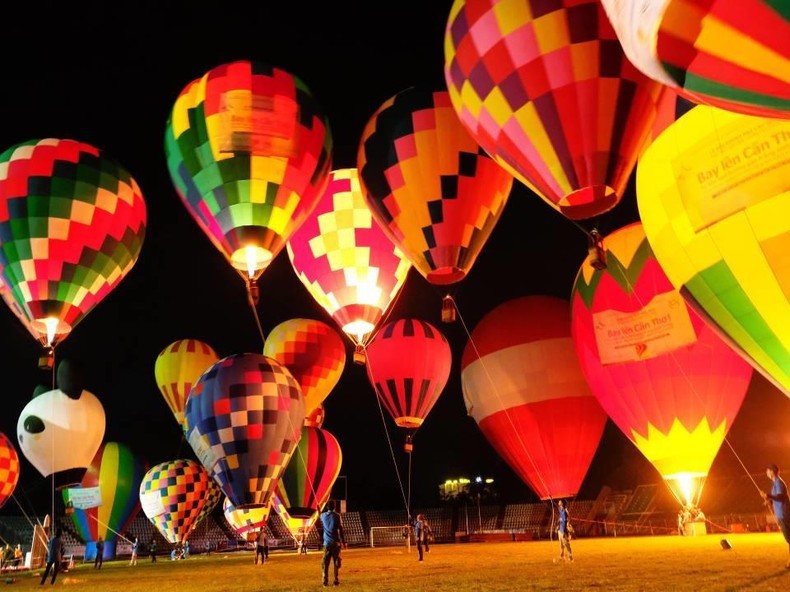 The hot air balloons create an impressive scene to attract tourists.
The flickering light of the hot air balloons erected on the field changes continuously with the music, combined with the vibrant dance of the dancers, promising to create a beautiful scene and an unforgettable impression.
It is expected that three to four nights of hot air balloon lanterns will be held at Dam Vuong Park, with a duration of about 60-90 minutes each night.