Not only famous as a sea tourism destination with charming scenery, but Hai Phong also has a typical archaeological relic site of Vietnamese culture from the Ly – Tran feudal dynasties. It is the Tuong Long pagoda and tower complex located on the top of Long Son (in Ngoc Xuyen Ward), the first out of 9 mountains running along the Do Son peninsula.
Tuong Long Tower (also known as Do Son Tower) was built on the foundation of a tower built in the 11th century. Simulated in 2007, this Buddhist architectural work was completed after 10 years. The tower was built on land of about 2,000 square metres in Van Son Ward, Do Son District.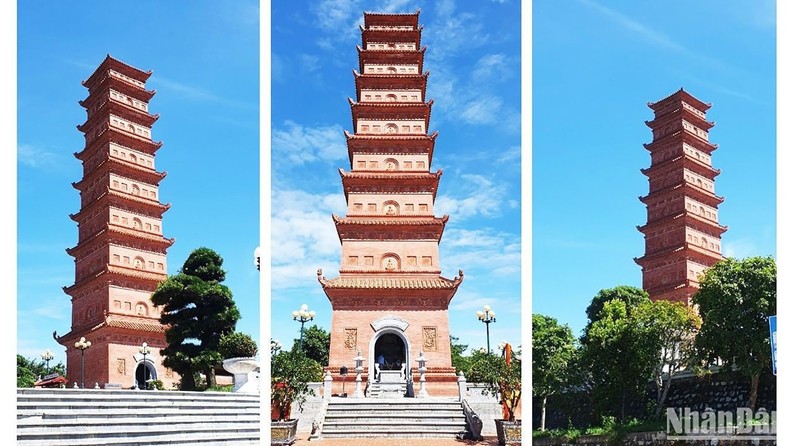 The tower has a square shape, consists of 9 floors and is 37.14m high. It was built with bricks and stones of different sizes. The unique decorative patterns represent the typical art of the Ly Dynasty. The statue of Amitabha Buddha, which is located in the tower's heart, was modelled after the Amitabha Buddha statue at Phat Tich Pagoda (Bac Ninh).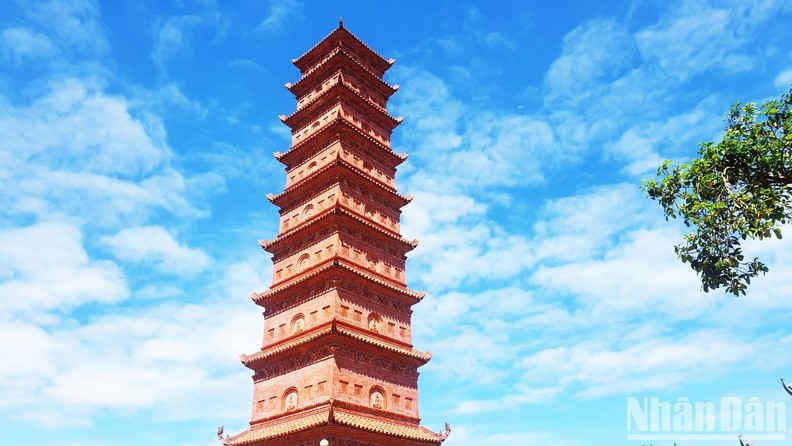 Tuong Long Tower was built on a mountain 126m high above sea level. In addition to religious purposes, Tuong Long Tower also has the role of protecting national safety because it is an observatory that protects the northeastern border of the country.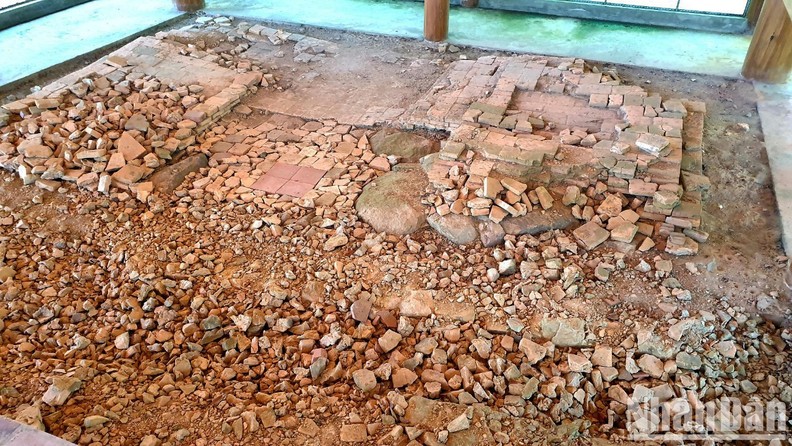 Through the remaining relics, archaeologists said Tuong Long Tower was built at the same time as Bao Thien Tower in Thang Long Citadel. Tuong Long Tower was repaired and restored many times during the Tran and Le Dynasties but was destroyed by Nguyen Dynasty's court in 1804, to get bricks for the construction of Hai Duong Citadel. This proved that the ancient Tuong Long Tower was extremely large and superficial.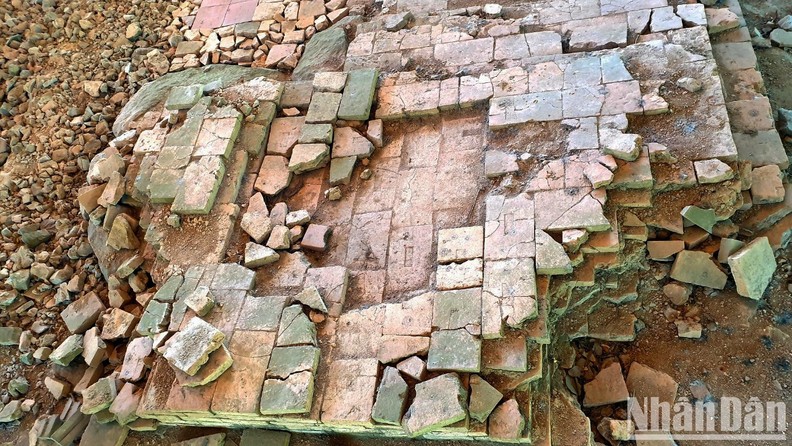 In 1978, the monument of Tuong Long Tower was officially excavated by Vietnamese archaeologists for the first time, to comprehensively study this unique tower.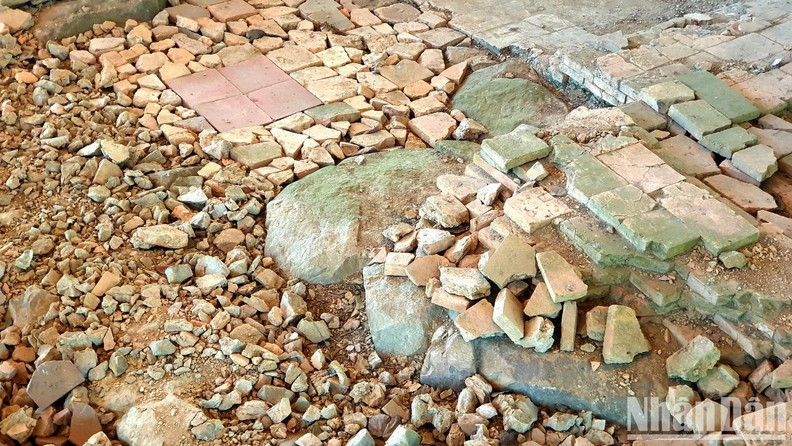 As a result of the excavation, archaeologists found the foundation of the tower which was built in a three-level jerking style.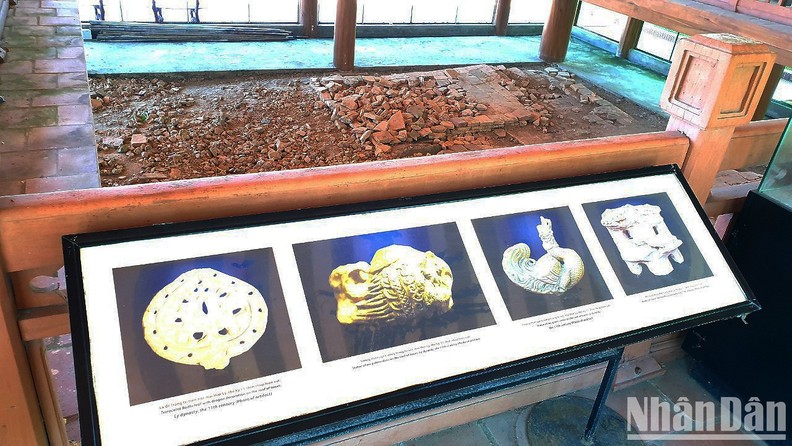 In addition, many relics were discovered such as bricks, the Amitabha Buddha statue's pedestal made of blue stone, a lotus flower foot and terracotta seeds.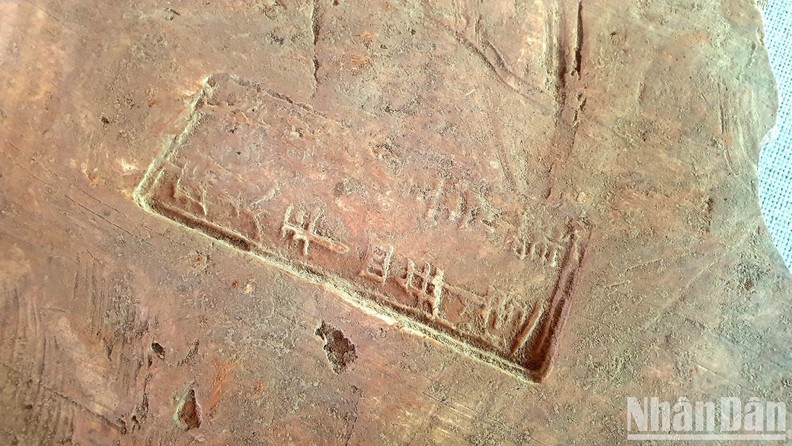 The bricks found have smooth sides. On each brick, there is a line of braille in Chinese that was identified from the Ly Dynasty (in the 11th century).
Travellers should visit Tuong Long Tower from April to October or from January to May because the weather is favourable, pleasant and convenient for travelling during these times.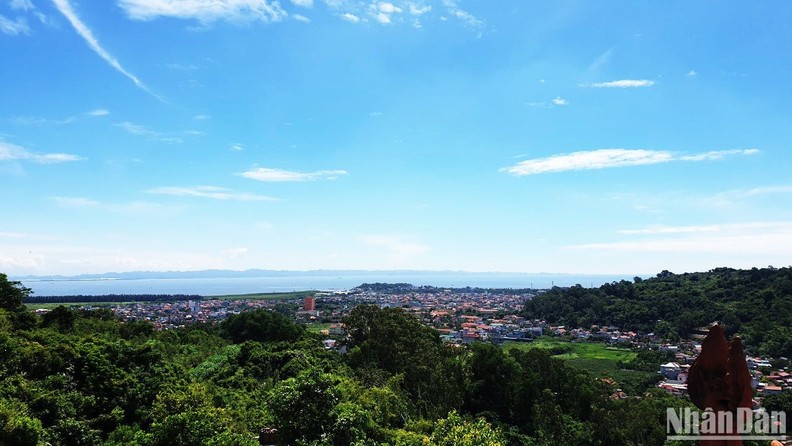 From Tuong Long Tower, visitors can look over the Do Son Sea, green fields, and charming scenery of mountains and sea, really feeling a great experience.