Winter is a great season to travel, for those who love to travel, they will choose an ideal winter trip. Here are some winter tourist destinations that are very suitable for you.
Sapa  (Lao Cai)
Sapa is a great place to travel in winter. In this season, the average temperature on winter days is about 2 – 5
o
C and sometimes down to 0
o
C, so visitors should prepare enough clothes to keep warm and welcome the snow. shimmering white first. Coming to Sapa, you will feel the charming painting of Sapa, the dense fog, the snowflakes on the leaves and enjoy delicious grilled dishes that will be your unforgettable experiences in your trip to Sapa in winter.
Moc Chau (Son La)
Moc Chau is also one of the most standard winter tourist destinations in Vietnam. Moc Chau is not only an attractive destination for those who like the cool air on hot summer days, but it also has beautiful, charming and unusual peaceful features when winter comes.
Mau Son (Lang Son)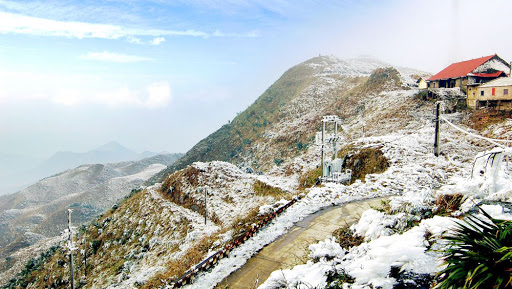 Mau Son, Lang Son often attract tourists when the temperature is very low, minus 2-3 
o
C, ice appears. This is a mountainous area located in the northeast of Lang Son province, 30 km east of Lang Son city. An entire area of ​​Mau Son is filled with the fanciful beauty of mist in the early morning, the mountain peaks are covered with a thick layer of clouds that makes visitors unable to take their eyes off. The cold, tearing skin and poetic scenery of Mau Son seem to make visitors, though cold, have never wanted to leave this place.
Ha Giang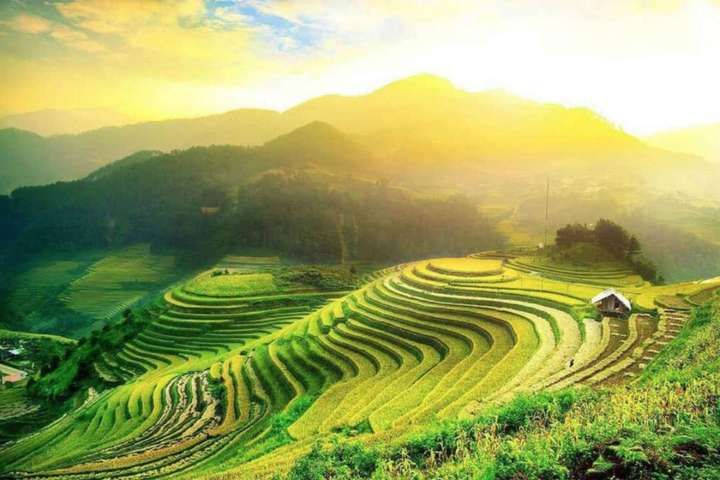 Ha Giang is known as a land with winding passes, winding many designs, you will find yourself an interesting feeling when you drive around the hills. Coming to Ha Giang, you can enjoy the savory dish with the aroma of cardamom, guava seeds and lemongrass roots, mingled with the greasy taste of meat, warming the space in the cold weather.
Da Lat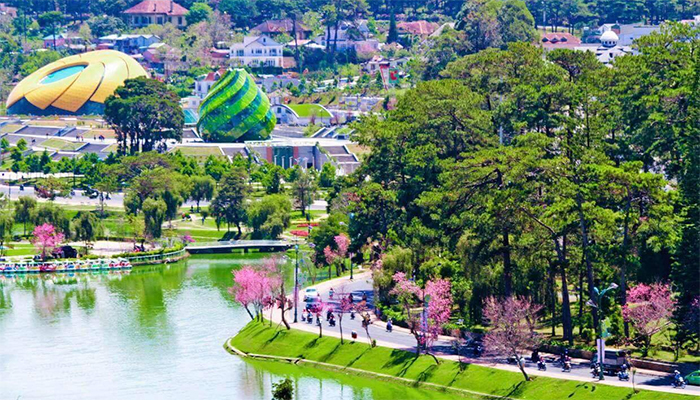 Dalat is considered as the "land of fog" of Vietnam with different beauties. But the most beautiful and can most highlight the beauty of Dalat is in the late autumn and early winter. Dubbed one of the most visited cities when winter comes, this season, the temperature in Dalat can drop below 20oC, the weather is not cold, so visitors can still enjoy playing in the streets. the air is extremely cool and fresh. Traveling to Dalat in winter, visitors can feel the deep sadness inherent in Da Lat's original identity: a little mist, a little cloudy, a little chilly and a little warm heart. Coming to Dalat at this time, you can walk on the small streets, along Xuan Huong Lake to breathe the fresh air.