The charming capital of Vietnam has won the hearts of many foreign tourists for its rich culture, beautiful east-meets-west buildings, and wonderful street food.
According to Thetravel.com, there are more places in Vietnam than its capital Hanoi that tourists should explore.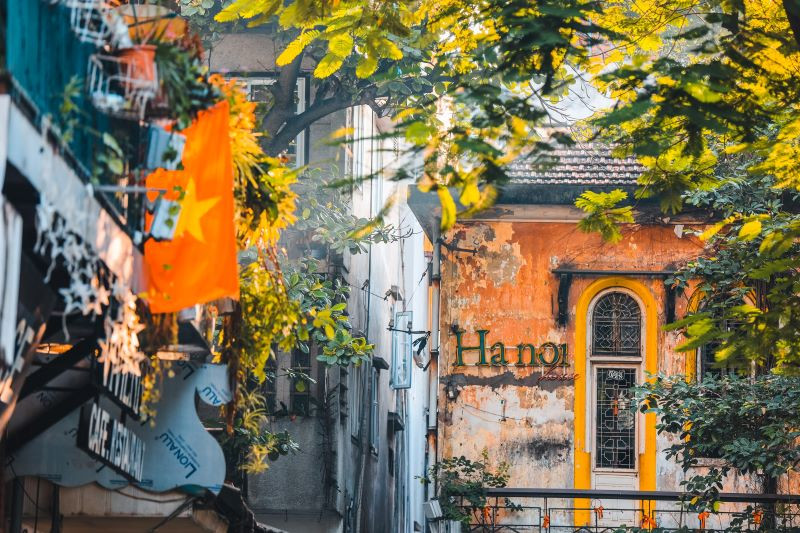 A corner in Hanoi's Old Quarter Area. Photo: Huy Pham
In a recently published travel article on Vietnam, the Canadian newspaper has suggested 10 most beautiful cities and towns throughout Vietnam that will satisfy any visitor's travel needs, from cultural exploration to natural beauty discovery to luxurious beach vacations.
According to Bryan Reyes, staff writer for The Travel, it's no surprise that Hanoi, as the capital, is one of the most visited cities in Vietnam, along with Ho Chi Minh City and Ha Long Bay, a UNESCO World Heritage Site.
"Dubbed the 'Paris of the East', Hanoi is a sightseer's paradise for its landmarks with French influences mixed with Vietnamese motifs. This metropolis is jam-packed with attractions that cater to tourists of all tastes," he wrote in the travelogue titled "Beyond Hanoi: 10 Most Scenic Towns In Vietnam.
In fact, Hanoi is the only city in Vietnam where you can find old French-style streets. The capital has an Old Quarter of 36 streets with thousands of roofed houses that have existed since its initial establishment, creating a unique beauty.
Over time, Hanoi's 36 streets still retain the same appearance they had at the end of the 19th century. Before the French colonial period, these streets all had the same appearance and were laid out in an order similar to a chessboard. Most of them were named after the goods produced or sold there. For example, Hang Duong means "Sugar Street", Hang Bac – "Silver Street", Hang Bo – "Bamboo Basket Street".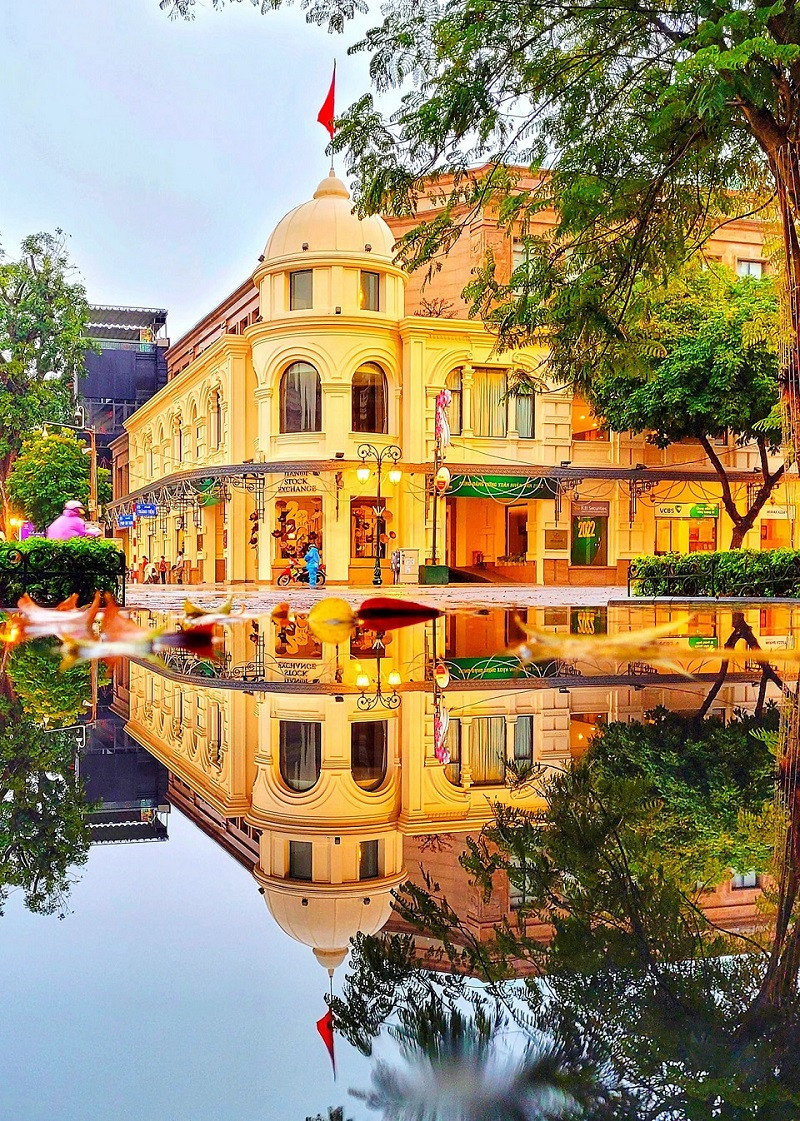 An old French-style building in Hanoi. Photo: Vinh Pham
Besides historical works with typical French architecture, such as Long Bien Bridge, Hanoi Opera House, National History Museum, etc., tube houses are also interesting features of Hanoi's old architecture.
Most of the houses in Hanoi's Old Quarter have the shape of tunnels, being very long and narrow, it sometimes opens at the back to another street, which is different from the front entrance door.
However, Hanoi is not alone in this distinction, The Travel has listed ten other cities and towns in Vietnam that are as alluring to foreign travelers as the capital, namely the foggy southern city of Da Lat, the ancient city of Hoi An, the magnificent mountainous Sapa Town in the northwestern ethnic minority region of Vietnam, among others.
Dreamy city of Da Lat
Located at 1,500 meters above sea level on the Langbian Plateau of Lam Dong Province in the Central Highland region of Vietnam, Da Lat is one of the most popular tourist destinations in the country.
Thanks to its four seasons in one day: spring in the morning, summer at noon, autumn in the afternoon and winter at night, the city has a cool climate, only around 14 to 23°C. In addition, the fog that covers the valleys almost all year round leads to its name "City of Eternal Spring".
According to thetravel.com, Da Lat is widely known for its lack of traffic lights. Tourists visiting this destination will be amazed to see how peaceful a city without traffic lights can be – no traffic jams and hot-headed drivers.
"Its downtown is already full of surprises, even more so when tourists explore its natural wonders, from Dambri Falls to Xuan Huong Lake," she suggested.
Hoi An – a World Heritage Site
Located in the central region of Vietnam in Quang Nam Province, the destination offers all the ideal conditions a foreign tourist could dream of: a perfect mix of historical sites, delicious food, charming city streets and beautiful beaches.
The charming old town is an exceptionally well-preserved example of a Southeast Asian trading port from the 15th to 19th centuries. Its buildings and street plan reflect the combined influences of the local and foreign to produce this unique heritage site.
The town comprises a well-preserved complex of 1,107 timber-framed buildings with brick or wooden walls, architectural monuments, commercial and domestic vernacular structures, an open market and a ferry wharf, as well as religious buildings such as pagodas and family cult houses.
Sapa- the ancient town in the mist
This hill town in the mountainous northeastern province of Lao Cai is known for its terraced rice fields and trekking trails. The harvest season in October is amazing for both sightseeing and trekking, with beautiful yellow rice fields. Tourists can also visit the Saturday night "Love Market," the Gothic stone church in the center of town that is a reminder of the French missionary influence, and the many Vietnamese and European restaurants downtown.
The funky city also offers visitors a rare cultural experience, as the region is home to five different native ethnic minorities with distinctive languages and lifestyles: H'Mong, Red Dzao, Tay, Giay and Xa Pho.
Ninh Binh – the city of natural wonders 
According to The Travel, not many tourists reach Ninh Binh, a tiny city near Hanoi, but big on natural wonders. Dubbed "Ha Long Bay on Land," its river landscape, coupled with lush mountains, make it an oasis.
The newspaper also suggests travelers take a canoe tour to paddle around the Trang An Scenic Landscape Complex World Heritage Site. The scenery is so relaxing that tourists can almost reach Zen as the boat winds its way along the river. In Ninh Binh, even stolen photos look heavenly.
The beauty of Danang coastal city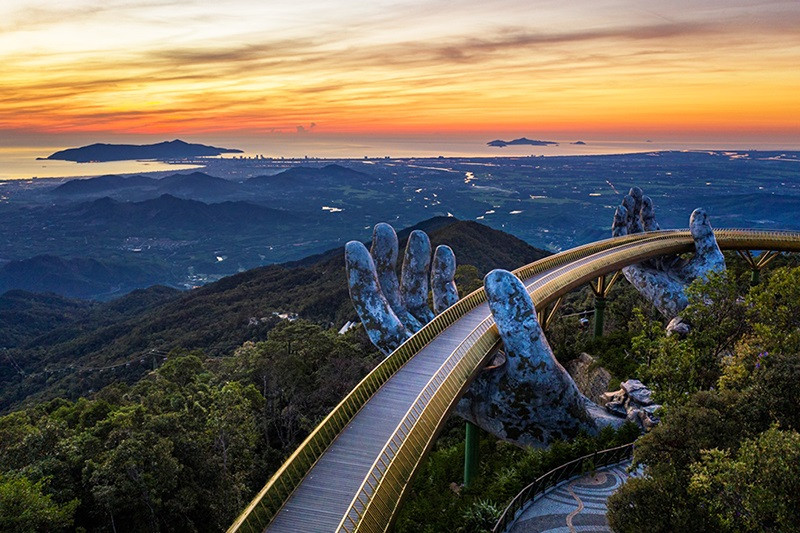 The Golden Bridge in Danang coastal city. Photo: Danang Tourism
Known as "the city on the side of the East Sea", Danang – the city in the central region of Vietnam, has over 30km of coastline with many beautiful beaches, such as Nam O, Xuan Thieu, Thanh Binh, Tien Sa, Son Tra, My Khe, Bac My An and Non Nuoc. The beaches in Danang are famous for their beauty, gentle waves and clear blue water all year round.
Also, sheltered by the Hai Van Pass in the north, the city enjoys warm sunny weather throughout the year, very suitable for sea bathing and water sports.
The sandy heaven of Mui Ne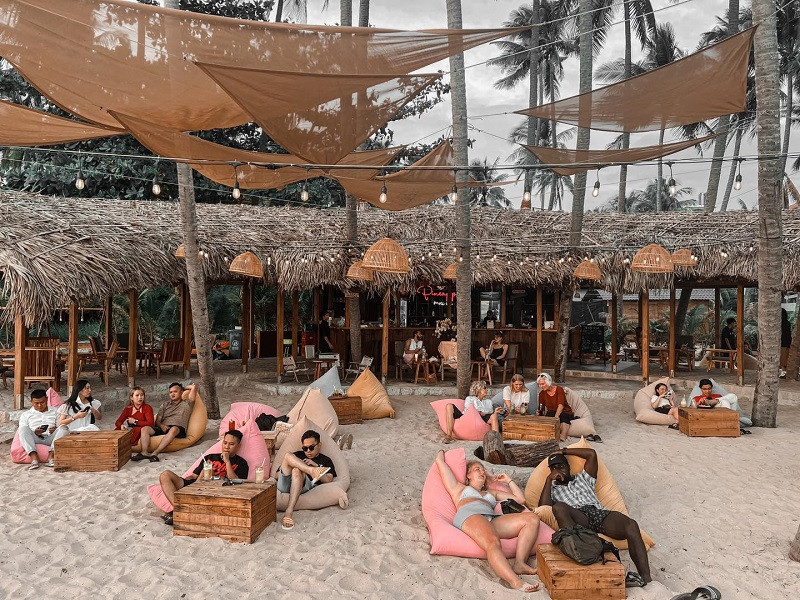 The laid-back vibe on the beach of Mui Ne. Photo: Pineapple Muine
Mui Ne is a town and cape in Phan Thiet City, about 180 kilometers east of Ho Chi Minh City. The tourist attraction is famous for its huge red and white sand dunes.
The beach features big waves and strong winds that are suitable for kiteboarding and windsurfing, attracting a large crowd of tourists and ex-pats who love the sport. It is also a popular destination for Russians looking for some sunshine. The small charming town also offers a variety of cheap eateries, street fruit juice shops, cafeterias and heavenly spa services.
The quiet beach town of Tuy Hoa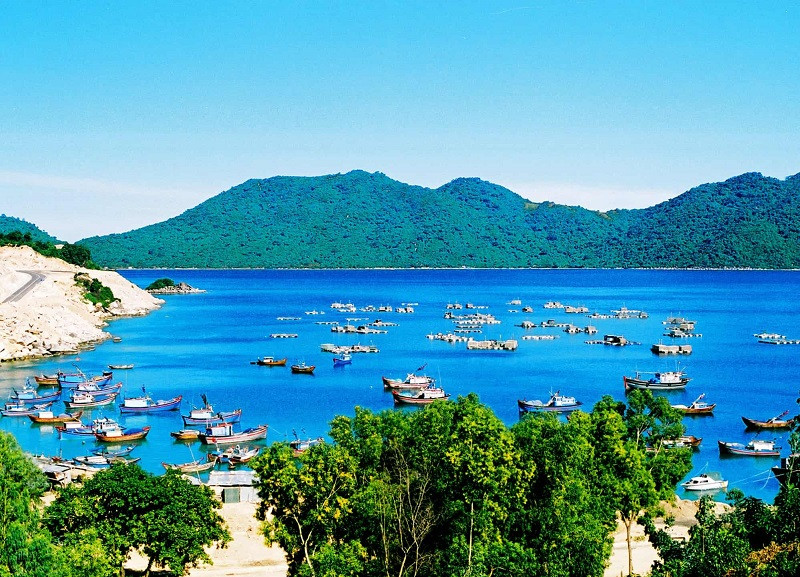 The peaceful scenery of Tuy Hoa beach. Photo: VnTrip
Tuy Hoa is the capital city of Phu Yen Province in south-central Vietnam.  Featuring a mostly flat landscape, there are two mountains, Chop Chai and Nhan, the place is the perfect destination for travelers who enjoy exploring Vietnam's quieter provincial cities.
The former royal city of Hue
The World Heritage Site in Vietnam is located in the central region of Vietnam, the city of Hue was once the nation's capital, a cultural and political center of the country. This "forgotten kingdom" is a must-visit destination for any heritage-loving traveler as it is home to countless historical treasures of royal mausoleums, the imperial citadel, elaborate temples and pagodas.
The carefree sightseeing of Phan Thiet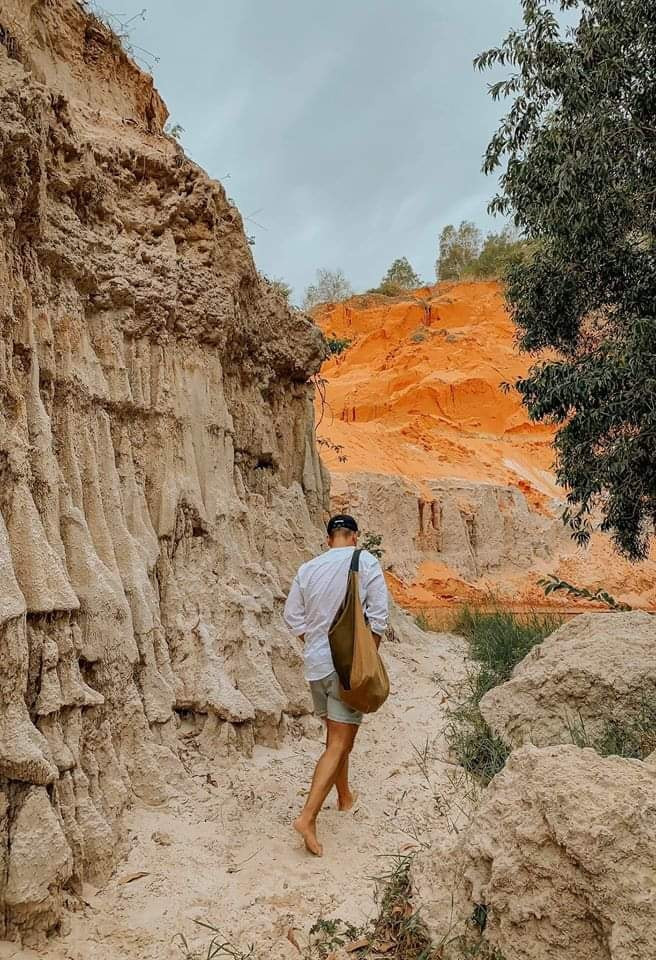 Phan Thiet is famous for its big sand dunes and gorgeous sunshine. Photo: Tran Thanh Thuy
As reported by The Travel, Phan Thiet is another top beach destination in Vietnam for quiet beachcombing and worry-free sightseeing. "Co Thach is a white-sand beach with plenty of rocks, perfect for those who like to rummage around. Meanwhile, those who want to get away from the crowds can charter a boat to the charming islands of Cu Lao Cau or Phu Quy," it suggested.
Wonderful adventure destination Ha Giang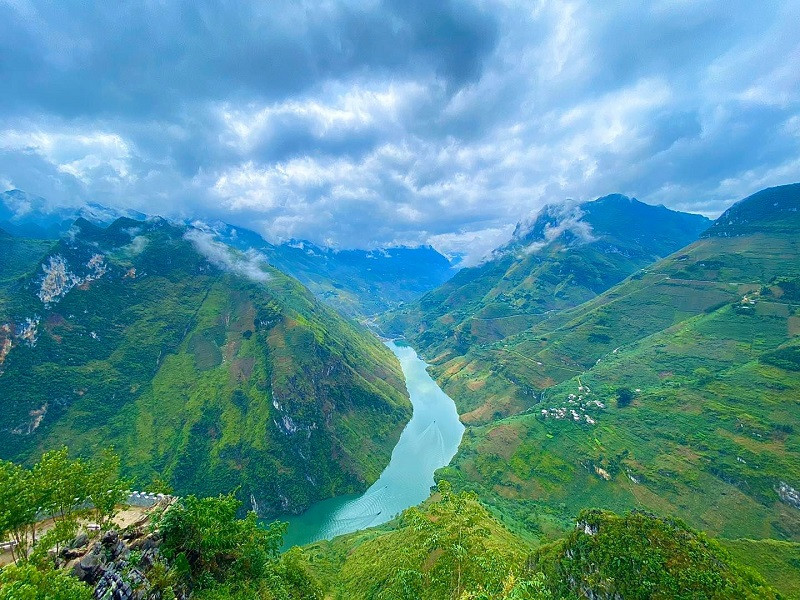 The gorgeous Nho Que River in Ha Giang Province. Photo: Moc May Travel
Ha Giang province is located about 300 km from Hanoi.  Considered one of the most adventurous destinations in the country, Ha Giang offers a variety of beautiful karst mountains, steep mountain passes, winding roads and foggy villages. It is home to a variety of local ethnic minorities who still maintain their traditional culture and lifestyle.