Eat all the food that you can
When in Vietnam, you have to eat all the food that you can. One of the best places to be in is Hanoi. It has some of the best and cheap street food in the world.
Take a trek in Sapa
Just 6 hours away from Hanoi, Sapa boasts of stunning rice terraces and waterfalls especially when the weather is clear. Book a bus online from Hanoi to Sapa so you don't have to worry about transportation when you're there.
Visit Paradise Cave and Dark Cave
If you love caves, then you'll definitely love Dark Cave and Paradise Cave in Phong Nha. In the Dark Cave, you can trek, zip-line, and swim in a cave lake. On the other hand, Paradise Cave is one of the most gigantic caves in the world. It used to be the largest cave until Son Doong took its place.
Go Canyoneering in Da Lat
For more adventures, don't miss going to Da Lat. You can go cliff jumping and repelling down waterfalls in this fantastic place.
Insider Tip: For the highlight of your trip to Vietnam, don't forget to take the secret tour in Da Lat.
Did you know Vietnam is a great place to teach English? Find out how to get certified to teach English abroad.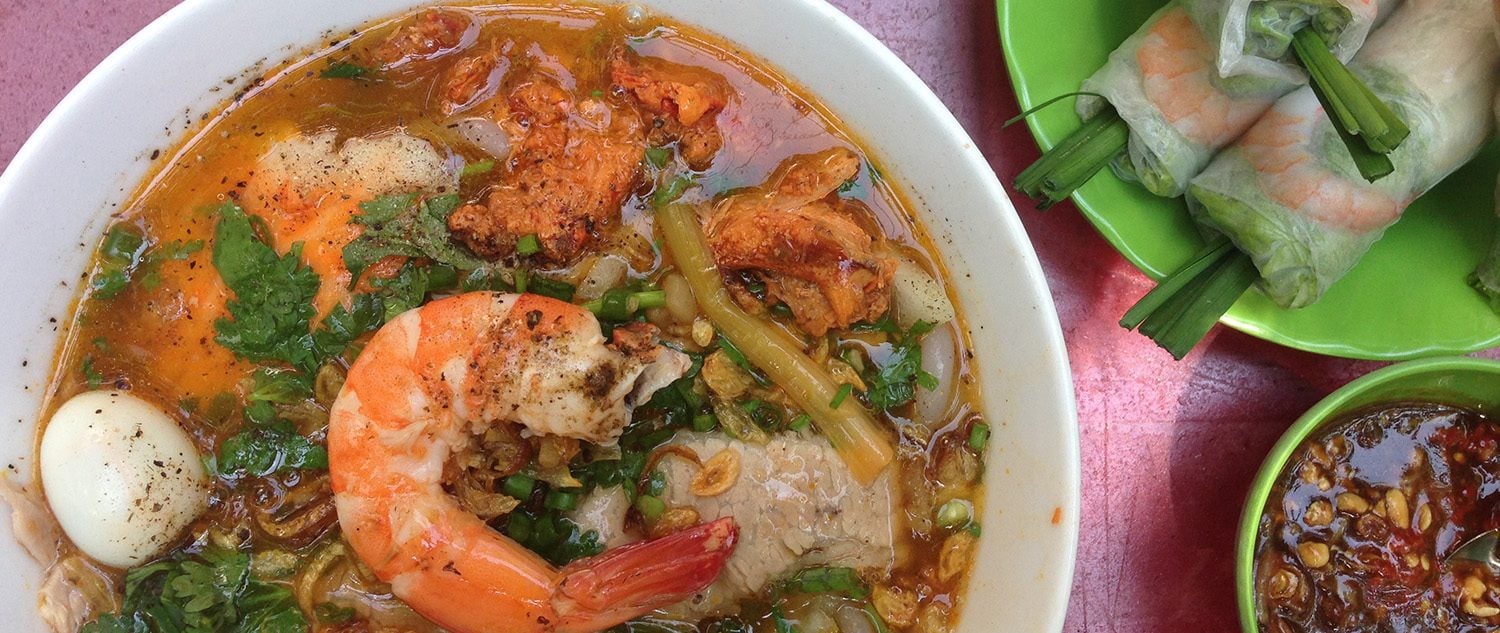 Best Food to Eat in Vietnam
Most households in Vietnam eat vegetables and noodle soups. A typical meal would be a vegetable dish, a seafood or meat dish, soup, fish sauce, and rice.
Here are some of our favorites:
Grilled Chicken: fresh and ordered half or whole
Banh Bot Loc: great as an appetizer with shrimp-stuffed tapioca dumplings
Banh Khoai: savory pancake
Bun Bo Hue: vermicelli noodle beef soup that's spicy
Bánh mì baguette sandwich: cheap and tasty street food
Cao lầu: noodle soup
Insider Tip: Happy Cow is a great resource for finding vegetarian and vegan restaurants all around the country!