In recent years, "Pub" has become a cultural space loved by young people in Ha Thanh. They like to hide in hidden corners, slowly enjoy a warm yeast and relax after tiring days. To find those same souls, immediately visit the 05 pubs in Hanoi shared below!
6. Brew Sister Solist Pub – Hanoi Light Music Pub
Address: 13 Xuan Dieu, Quang An, Tay Ho
Price range: 60,000 VND – 300,000 VND
Time: 16:00 – 05:00
Located near West Lake, Solist Pub is known and visited by many young people every time they hang out and enjoy the wind. The design style is classic, using wooden objects and pictures to create accents for the whole space. The most prominent feature is still the small stage, full of musical instruments to serve music for diners.
The advantage of Brew Sister Solist Pub is the cocktails, all of which are prepared according to a separate recipe to create attachment in taste. All that the shop gives customers is the lightness and sobriety in people. So, if you want to start your day full of energy, choose Mojito, Margarita, Manhattan, Blue Hawaii, Gin Fizz or Sanhorita.
7. Nê.Cocktailbar – a private pub in Hanoi
Address: 3B Tong Duy Tan, Hang Bong, Hoan Kiem
Price range: 100,000 VND – 200,000 VND
Time: 19:30 – 02:00
The shop is located right in the food alley, where there are many famous bars and cafes, but Ne always impresses with the brilliant red color from the outside to the inside. The shop is small, cozy, not too picky in decoration. Coming here are mainly couples, groups of friends from 3-4 people. Everyone respects each other's private space, doesn't make noise, everyone enjoys their own drink.
Ne.Cocktailbar is known as a paradise for cocktail lovers. The owner here is a famous person in the village of Mixologists, so the better it is. Cocktail shop specializes in special types, so the taste is also different from other places. There are drinks that will be reserved for Hanoi lovers such as Hanoi Autumn or Cocktail Pho. If you have come to Ne.Cocktailbar, you must try many kinds of water to know which pub in Hanoi is your truth.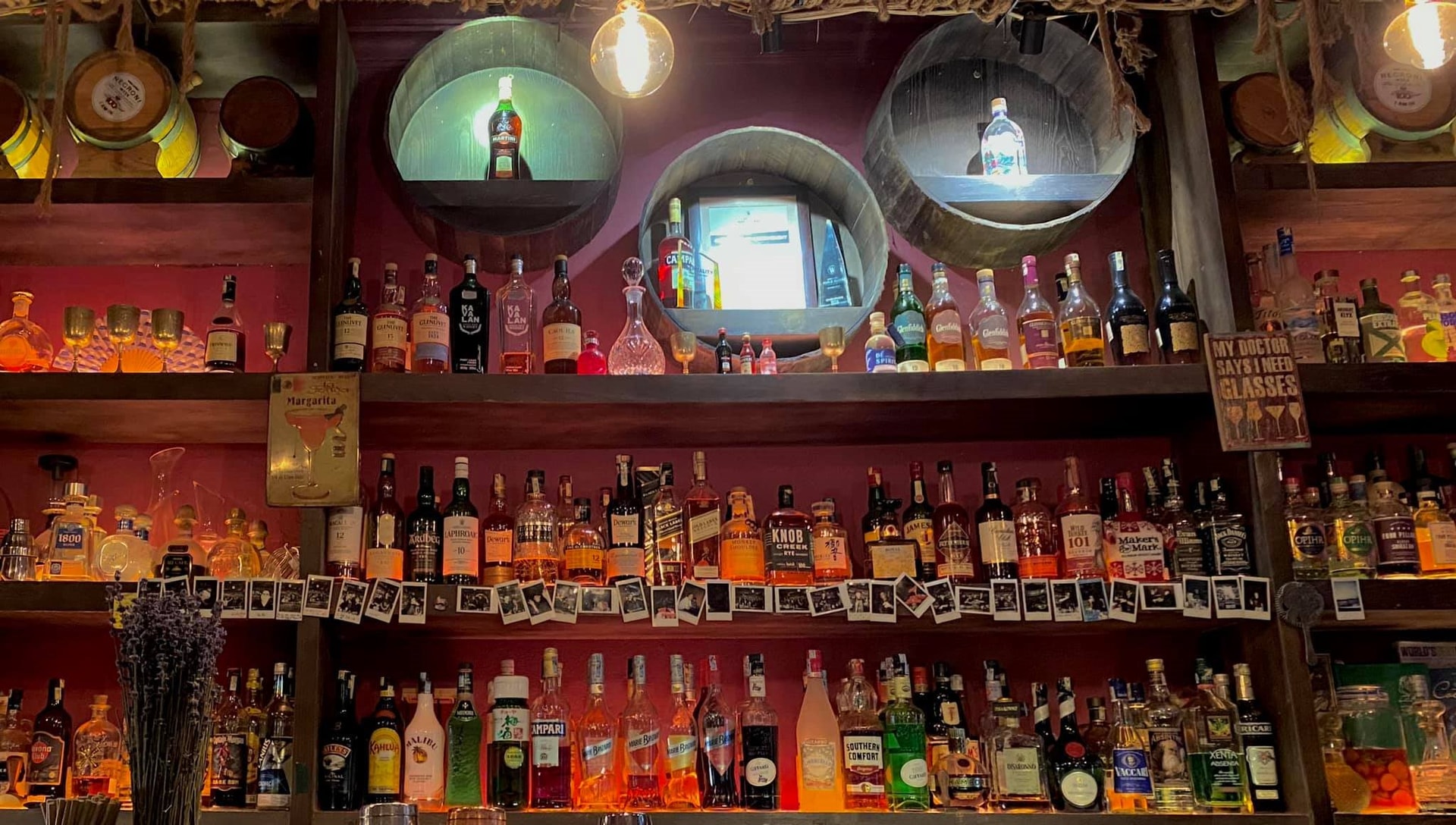 8. The Alchemist – Classic Pub in Hanoi
Address: 19 Nguyen Quang Bich, Cua Dong, Hoan Kiem
Price range: 70,000 VND – 250,000 VND
Time: 19:15 – 00:00
The Alchemist, better known as The Alchemist, is a famous book by Paulo Coelho. The owner took this name because he wanted people to come here to find a certain truth about their own life. The restaurant is decorated in a classic European style. The space is lit with small lights and scented candles. The most impressive is still the bar with a long wine cabinet, displaying hundreds of attractive drinks.
Only wine connoisseurs and cocktail lovers should choose The Alchemist. Each drink here is elaborately prepared, measured in proportion, and carefully decorated. The owner shared that he wants each of his drinks to help people forget all their sorrows. So, when he started brewing for a customer, he would elicit a story from them and tailor the drink to their mood.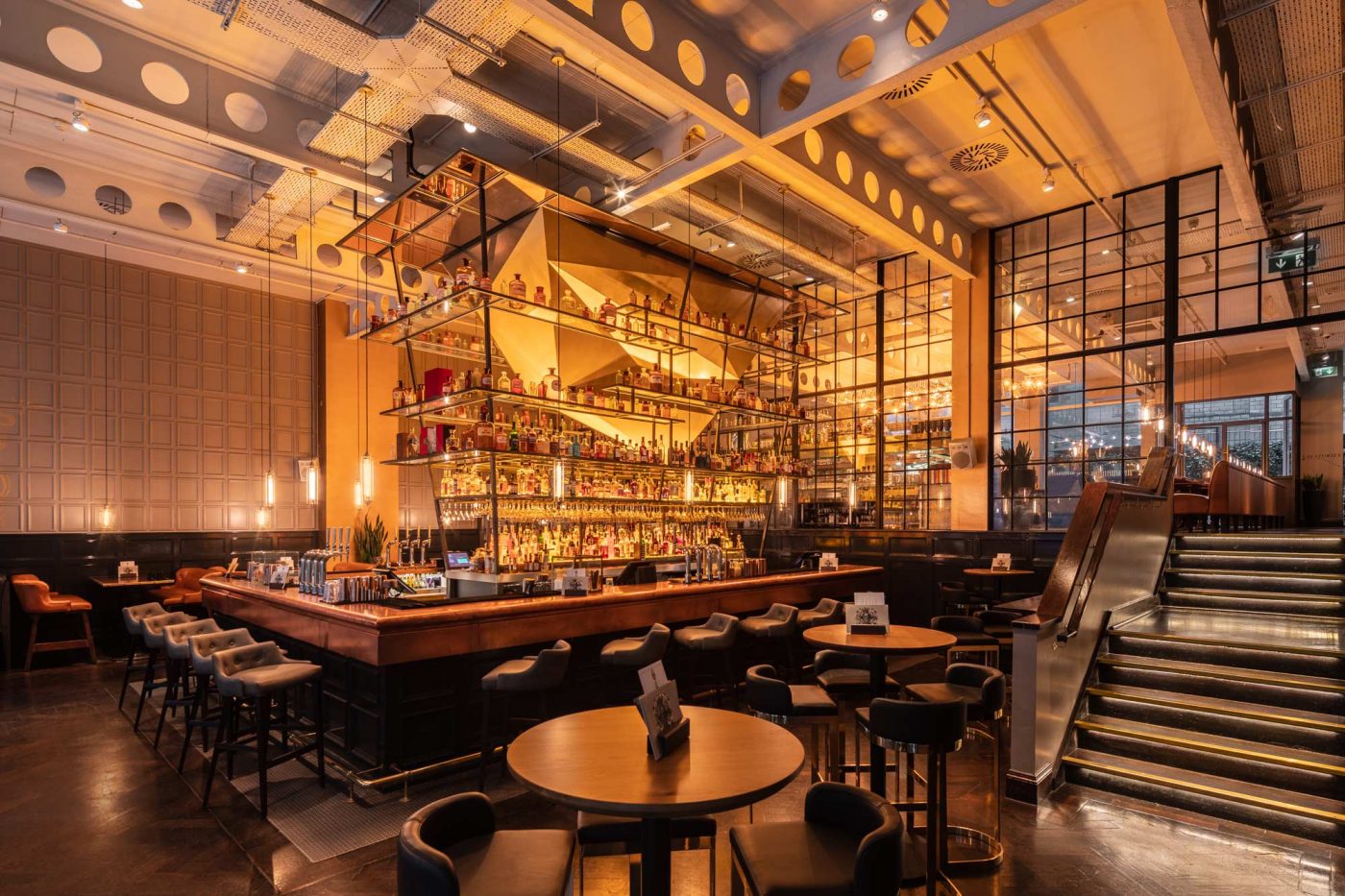 9. MAD Botanist – a pub in Hanoi in the Old Quarter area
Address: 45 Ly Quoc Su, Hang Trong, Hoan Kiem
Price range: 250,000 VND – 500,000 VND
Time: 09:00 – 01:00
MAD Botanist is located on a busy street, opposite Hanoi Cathedral. Many people often associate MAD with the name "Western pub" because it is mainly outsiders. Spacious two-storey space, the lower floor is cozy and light, the upper floor is cool, the view is beautiful. This place is quite suitable for you to "escape" from the hustle and bustle of life.
At MAD mainly serves traditional and modern gins. Each type of wine is used to make many different drinks, "heavy yeast" but also a lot lighter. Bartenders here are all professionally trained people, ready to serve at the request of customers. In addition to alcohol, light beers are also a suitable choice for you to drink while thinking and watching the old town.
10. Hero Club – Popular Pub in Hanoi
Address: 42M Yen Phu, Truc Bach, Ba Dinh
Price range: 100,000 VND – 500,000 VND
Time: 21:00 – 04:00
If you like going to a pub in Hanoi bustling with loud music, Hero will be a promising destination. The shop owns a quality DJ set with unique music taste and excellent lighting and sound system. Occasionally, the owner will open mini music sessions for those who have passion and want to express themselves. Hero is very suitable for you to gather with friends, eat and dance on the weekend.
Hero's drinks are diverse, there are traditional beers and alcohol, whiskey, cocktails… Drinks will be sold in combos, if you go in groups, it will be cheaper. There are snacks attached, most of which are fruits, ensuring freshness and quality. Coming to Hero to have fun is always guaranteed to be healthy, without using banned stimulants such as laughing balls.
Above are 10 pubs (Part 1 + Part 2) in Hanoi that UTOPIA wants to take you to "escape". Please choose a suitable location for yourself. If you are looking for places to relax, you can refer to a few suggestions below: